Sunday-Morning.com: Ethical and Sustainable Luxury for Real Life
Some or all of the products featured on this page are sourced through our Amazon Associates Partnership, and other affiliate partnership programs, which compensate us with commissions. While this may influence the products we review, it does not impact our objective assessments. Our opinions remain entirely independent.
In today's world, it's all too easy to get caught up in the hustle and bustle of everyday life. That's why it's so important to take a step back, slow down, and appreciate the little things that make life worth living. At Sunday-Morning.com, they believe in the power of simple pleasures and the joy that comes from surrounding yourself with beautiful, well-made things.


Founded on the principles of ethical and sustainable luxury, Sunday-Morning.com is committed to providing high-quality products that don't come at the cost of the environment or human rights. From durable materials to transparent pricing and tangible giving, Sunday-Morning.com is a company that cares about their customers, their workers, and the world around them.
The Sunday-Morning.com Collection
One of the things that sets Sunday-Morning.com apart is their focus on quality and craftsmanship. The company's collection includes many beautiful and useful products, such as the Henrietta Mohair Bed Blanket and the Naoko Linen Kimono Sleepwear Set. These items are made from high-quality materials that are designed to last, such as French linen and mohair.

For example, the Henrietta Mohair Bed Blanket is a luxurious addition to any bedroom. Handcrafted by artisans in Spain, this mohair blanket is made from the soft wool of the Angora goat, known for its distinct luster and sheen. The silk-like fiber is warm and great for sensitive skin, as it is less itchy than standard sheep's wool. 
On the other hand, the Naoko Linen Kimono Sleepwear Set is a comfortable and stylish sleepwear option that can also be worn out in public. Made from 100% French linen that has been stone washed for a comfortable feel, this set includes a Japanese-inspired kimono top that can be worn open or tied with a waist tie, and full-length, wide-leg pants with an elasticated waistband.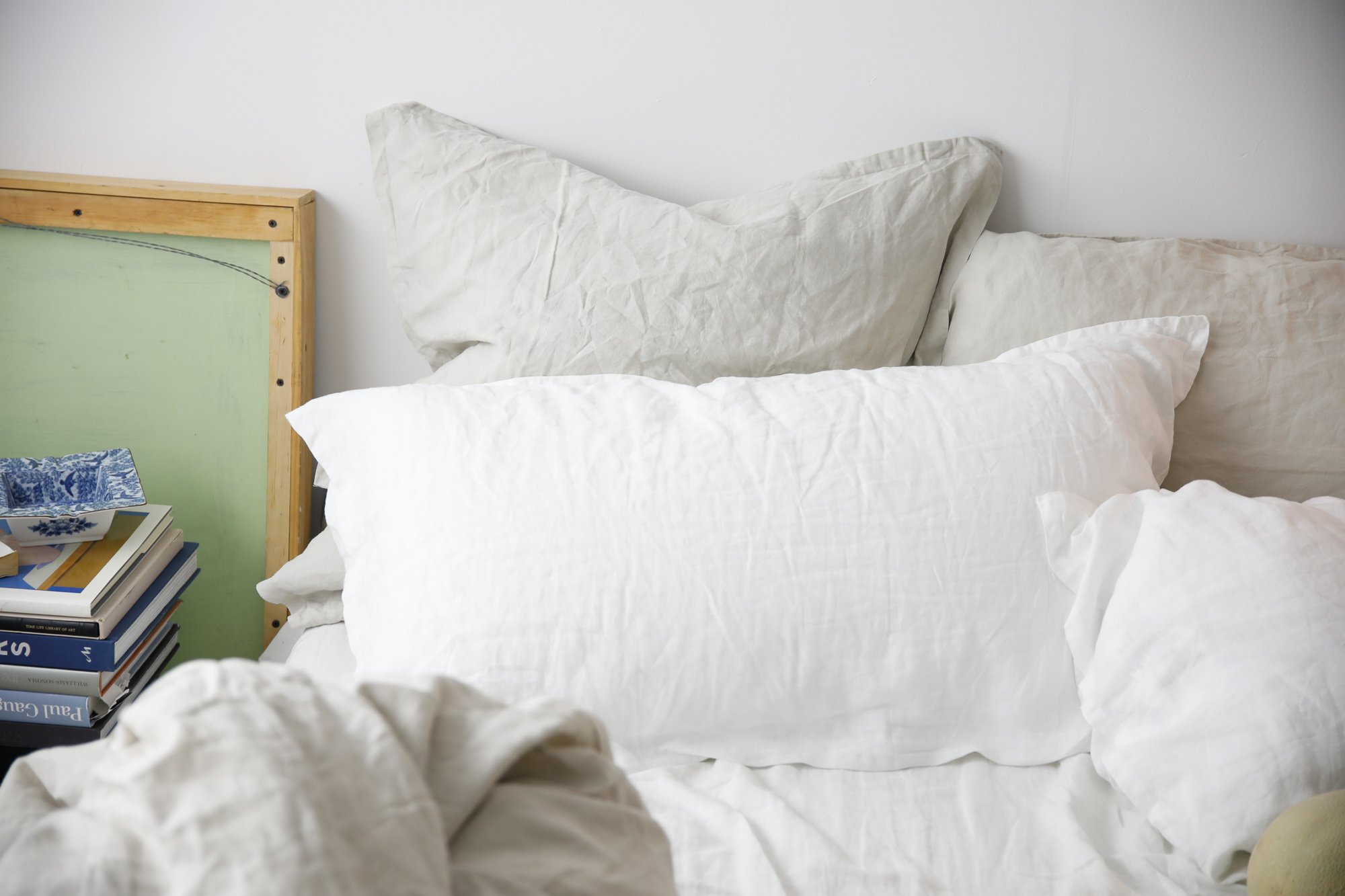 Ethics and Sustainability
At Sunday-Morning.com, they believe that good design and sustainable practices go hand in hand. The company is uncompromising regarding the origins of their goods, and they adhere strictly to human rights, environmental, and social responsibility standards. The company has visited each of the factories where their goods are made, and they can vouch for the working conditions and health of workers there.


Sunday-Morning.com also prioritizes transparency when it comes to pricing. Unlike traditional brands that charge customers 10 times the cost of production, Sunday-Morning.com focuses on making and sourcing beautiful pieces priced as fairly as possible. By eliminating inefficiencies in the home goods industry, Sunday-Morning.com is able to sell their products at honest prices that reflect the true value of the goods.
Transparent Pricing and Giving Back
In addition to their commitment to sustainable practices and ethical sourcing, Sunday-Morning.comis also dedicated to giving back. The company's ethos is "Get closer to home," and they pledge 10% of their profits to build homes in developing countries through New Story. By making a purchase from Sunday-Morning.com, customers can help those in need get a little closer to home.
Final Thoughts
In a world where fast fashion and disposable goods are the norm, it's refreshing to see a company like Sunday-Morning.com take a different approach. By focusing on quality, sustainability, and ethics, Sunday-Morning.com is a company that stands out in the home goods industry. 


Their collection of beautiful and useful products is designed to bring pleasure and comfort to everyday life, and their commitment to giving back is a testament to their values. Sunday-Morning.com is proof that it's possible to have luxury without sacrificing ethics, and they're setting a new standard for what it means to be a responsible business.



Note: This article contains affiliate links.